One of the main and sought-after directions from the stained-glass studio today is author's compositions - lamps in the ceiling.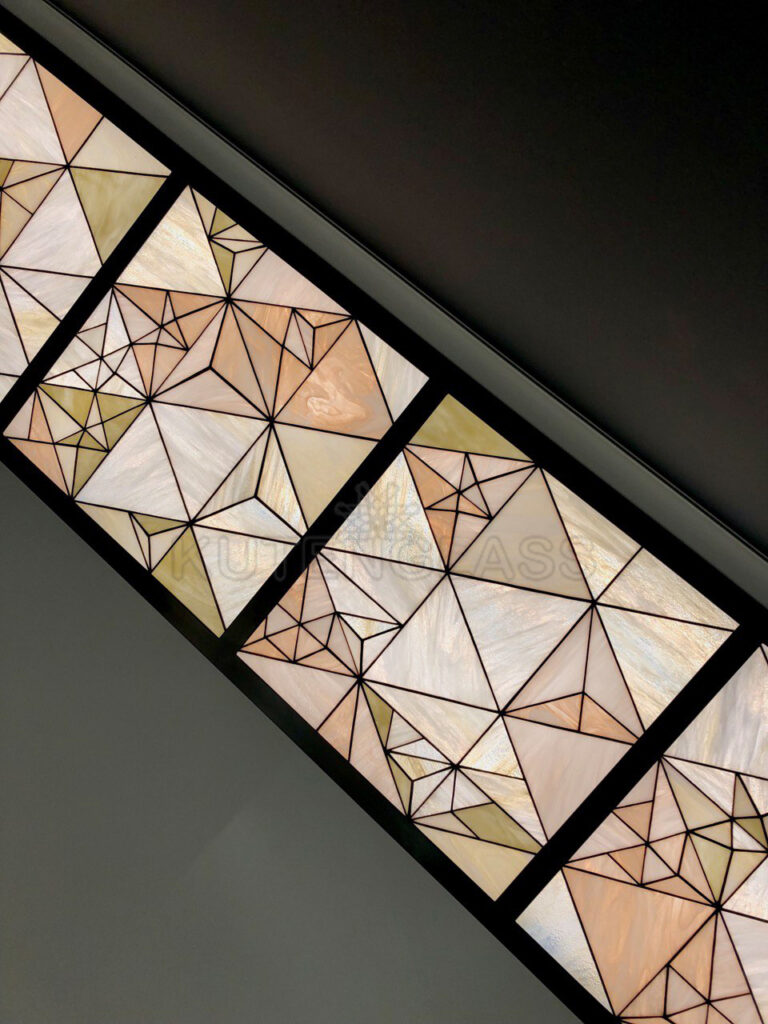 Our studio's experiments with polygonal glass corners, which created the effects of pyramidal stalactites, were especially vivid on this order.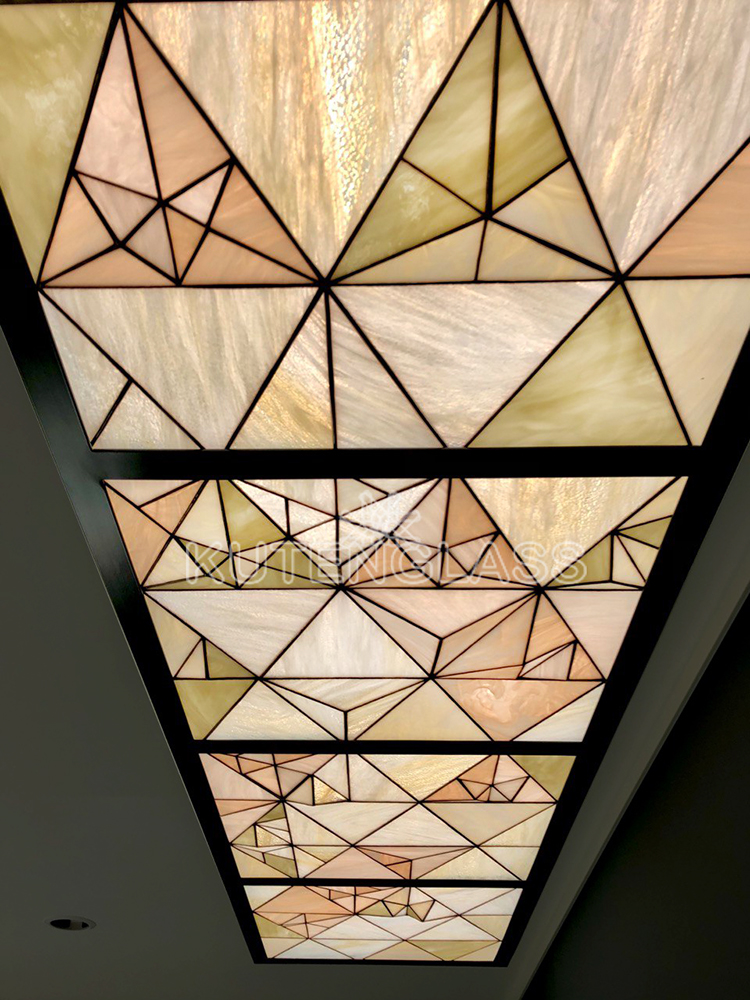 Одним з основних і затребуваних напрямків від вітражної майстерні сьогодні є авторські композиції - світильники в стелі.
Особливо яскраво на цьому замовленні проявилися експерименти нашої студії з полігональним кутами скла, які створювали ефекти пірамідальних сталактитів.